Previous Speakers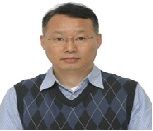 Hyoyoung Lee
Sungkyunkwan University South Korea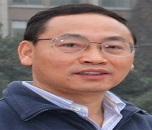 Zhifeng Ren
University of Houston USA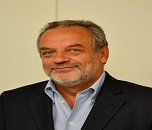 Igor Kosacki
Honeywell International, Inc. USA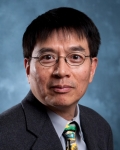 Yi-Lung Mo
University of Houston USA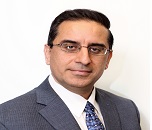 Husam N. Alshareef
King Abdullah University of Science & Technology (KAUST) Saudi Arabia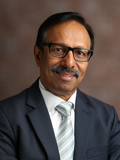 Thirumany Sritharan
Nanyang Technological University Singapore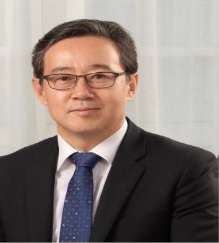 Jin Chul Park
Chung-Ang University South Korea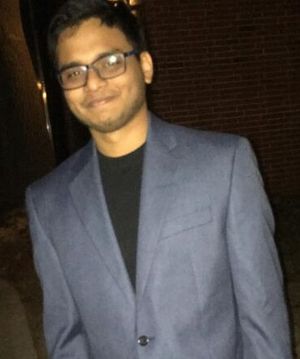 Kamal Choudhary
National Institute of Standards and Technology USA
Recommended Global Materials Science Conferences
Asia Pacific & Middle East
Energy Materials Conference 2018
Conference Venue
Address:

Crowne Plaza Boston - Newton

,

320 Washington St,
Newton, MA 02458
- USA
Welcome Message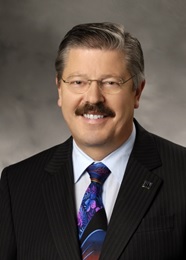 Dear Friends and Colleagues for a sustainable renewably powered future,
On behalf of the Organizing Committee, I am honored and privileged to welcome you to the joint 2nd International Conferences on Renwable Energy and Energy Materials and Fuel Cell Research at the Crowne Plaza in Boston on 27th and 28th August, 2018.
A paradigm change from the old nuclear and fossil age towards the new 100% renewable age for powering all secondary energy needs for future mankind needs a lot of Materials Research within the portfolio of the various Renewable Energies before it can be translated to technical solutions providing the needed products. Today's generation of students and young researchers are witnessing this transition which will facilitate a huge number of most interesting places to work.
According to the Theme of the Conference "Generation of Energy Evolution for Sustainable Future" our Technical Program is enriched with some fascinating Plenary and Keynote Speeches. Evidence is given in the keynote that the energy evolution will rather be an energy [R]evolution! This indeed is needed to fulfill the Paris goals to combat climate change and – last but not least – demonstrate at the same time an economic advantage with the renewably powered world.
I know the success of the conference depends on people who are organizing and supporting, so as a Plenary Speaker of the Conference, I thank the Program Managing Committee for brilliantly organizing the technical program, timely review of papers and our Sponsors & Collaborators for supporting us.
We hope that you will join for the ensemble of extraordinary science and take a little extra time to enjoy the splendid and spectacular beauty of Boston.
Winfried Hoffmann
Applied Solar Expertise - ASE
https://www.appliedsolarexpertise.de/
Welcome Message
Jerzy. A. Szpunar
On behalf of the Organizing Committee, I am honored and privileged to welcome you to the conference on Energy Materials and Fuel Cell Research (August 27-28, 2018). I hope you will enjoy Boston, one of the oldest city in the US, with an impressive legacy of research and education. We are extremely happy to have that many people, from many countries interested in materials for energy. This is simply an illustration how important are materials for present demand for energy.
We should remember that materials were of great importance for our civilizations and many thousands of years of human development was related to materials; Stone, Bronze or Iron Age. In what age we live at present? Is it silica age or polymer age, or we might believe materials for energy age?
Our energy consumption in developed countries is at present almost 1000 times higher than our stone edge ancestors. It is also well documented that that prosperity of the nations depends on the amount of available energy and there is an approximately linear relationship between GDP and annual kWh per capita.
We all knew that the present sources of energy based on coal, gas, and oil are not sustainable and generate significant environmental pollution. We have to develop materials and solution to make these energy cleaner. The questions must be asked what type of materials we will need to generate new solutions that will allow developing sustainable energy that is clean.
There are many so-called clean energies identified and used at present, there are Sun and wind, ocean waves and geothermal heat but none of these energies can be supplied without interruption and cannot be controlled, and for this reason, we need to strive to develop more and better systems for energy storage. Materials for storing hydrogen in an automobile application, for storage of energy in industrial plants or for domestic applications.
Our Technical Program is enriched with various Plenary and Keynote Talks as the theme of the conference is "Generation of Energy Evolution for Sustainable Future". The organizers strongly believe that this conference will contribute to further development of new materials for energy that is clean and will drive future economy.
The success on any conference depends on people who are organizing it, so as a Keynote Speaker of EMFC-2018, I would like to thank the Program Managing Committee for the brilliant organization of the technical program and timely review of research papers. Many thanks to our Sponsors and Collaborators for their contributions.
We hope you will be impressed by the presented research on materials for energy and have some time to see the beauty of Boston.
Thanks and Warm Regards
Jerzy A. Szpunar, D.Sci., PhD., E.Eng.
Professor of Materials Science
Advanced Materials for Clean Energy
Department of Mechanical Engineering
University of Saskatchewan
57 Campus Drive
Saskatoon SK S7N 5A9 Canada
Office: (306)966-5374
Facsimile: (306)966-5427
Email: jerzy.szpunar@usask.ca
http://homepage.usask.ca/~jes272/AMRE/
Energy Materials 2018 Conference
The EMFC 2018: 2nd International Conference on Energy Materials and Fuel Cell Research is going to be held on August 27-28, 2018 in Boston, Massachusetts, USA which aims to bring together leading academic scientists, researchers and research scholars to exchange and share their experiences and research results on all aspects of Advanced Energy Materials, Hydrogen Energy and Fuel Cell Technology with the Theme: Generation of Energy Evolution for Sustainable Future. EMFC Conference 2018 has become a premier event to connect professionals, scientists, academics, and students in the energy industry and provides a premier interdisciplinary platform to present and discuss the most recent innovations, trends, and concerns as well as practical challenges encountered and solutions adopted in the fields of Energy Materials and Fuel Cell Technology.
Conference Series LLC Ltd organizes 3000+ Global Events with over 1000+ Conferences, 1000+ Symposiums and 1000+ Workshops in USA, Europe & Asia with support from 1000 more scientific societies and publishes 700+ Open access journals which contains over 100000 eminent personalities, reputed scientists as editorial board members.
The 2-days conference at Boston will become a must-attend event for the Energy and Fuel Cell Industry to hear about future infrastructure projects plans, government strategies and market-leading innovation. We invite you to contribute and help to shape the Energy Materials and Fuel Cell Research Congress through submission of your research abstracts, papers and e-posters.
More changes have occurred recently in the global energy sector since 100 years prior. In its 2nd edition, the EMFC Conference 2018 will be exploring enabling technologies for the future of clean energy, energy digitization, and existing energy infrastructure.
We will bring together leaders and visionaries from industry, government, the scientific community, and the private sector that are looking at the entire value chain in a holistic way and can speak about and debate the development of these complex changes, which are redefining the future of energy worldwide.
Why it is in Boston?
Boston is one of the oldest cities and is the capital and most populous city of the Commonwealth of Massachusetts in the United States. It has become the latest city to commit to running on 100% renewable energy. It's plenty of museums, historical sights and abundance of live exhibitions for these reasons the city gets 16.3 million visitors a year, making it one of the ten most prominent visitor areas in the nation. Boston is surrounded by the "Greater Boston" region. Boston is sometimes called a "city of neighborhoods" as a result of the bounty of differing subsections; the city government's Office of Neighborhood Services has authoritatively assigned 23 neighborhoods. Boston has a humid continental climate. Boston's schools and colleges apply a huge effect on the territorial economy. Boston pulls in more than 350,000 understudies from around the globe, who contribute more than US$4.8 billion every year to the city's economy. Boston has been known as the "Athens of America" for its abstract culture, procuring notoriety for being "the scholarly capital of the United States."
Target Audience:
Materials Scientists/Research Professors/ Nanotechnologists

Physicists/Chemists

Junior/Senior research fellows of Materials Science/ Nanotechnology

Materials Science Students

Directors of materials and Hydrogen & Fuel Cell companies

Material Engineers & Environmental Engineers

Members of different Materials science associations

Members of Hydrogen & Fuel Cell associations

Members of different nanotechnology associations

Associations of Energy Departments
Sessions and Tracks
Conference Series LLC Ltd conference invites all the participants across the globe to attend "2nd International Conference on Energy Materials and Fuel Cell Research'' during August 27-28, 2018, at Boston, Massachusetts, USA. Energy Materials 2018 that includes prompt keynote Speaker, presentations, oral talks, poster presentations and exhibition.
Theme of Energy Materials 2018 conference is "Generation of Energy Evolution for Sustainable Future" with an objective to encourage young minds and their research abilities by providing an opportunity to meet the experts in the field of Engineering. Energy Materials events are designed to explore various applications in different fields of Energy and Fuel Cell Technology.
Energy Materials 2018 Tracks Content:
In the search for alternative energy sources, we need to make new discoveries in materials science. We need catalysts to convert feedstock's into fuels, new architectures for better solar cells and materials for advanced energy storage, including lithium batteries. New high-tech materials are key to breakthroughs in biology, the environment, nuclear energy, transportation and national security. Energy Materials is making revolutionary advances in the science of materials discovery and synthesis. Our ultimate goal is to be able to design new materials with useful properties—one atom at a time.
Whereas the 19th century was the century of the steam engine and the 20th century was the century of the internal combustion engine, it is likely that the 21st century will be the century of the fuel cell. Full cells are now on the verge of being introduced commercially, revolutionizing the way we presently produce power. Fuel cells can use hydrogen as a fuel, offering the prospect of supplying the world with clean, sustainable electrical power. This Track discusses the history of fuel cells, fuel cells for NASA, alkaline fuel cells for terrestrial applications and PEM fuel cells. Fuel cell applications in transportation, distributed power generation, residential and portable power are discussed. The science of the PEM fuel cell and the direct methanol fuel cell will be discussed.
The comparatively recent shift toward exploitation nano technology with regard to the capture, transfer, and storage of energy has positive economic impacts on society. The management of materials that nano technology offers to scientists and engineers is one amongst the vital aspects of nano technology. Nano technology in energy materials is exhibiting raised potency of lighting and heating, increased electrical storage capability, and a decrease in the quantity of pollution from the utilization of energy. Advantages like these build the investment of capital in R&D of nano technology a prime priority.
Hydrogen is the most abundant element in the universe and a promising solution to the world's oil dependence. Hydrogen has many applications in the energy market. First, because of hydrogen's combustive nature, it can be used directly in an internal combustion engine, replacing the need for automotive gasoline. Second, it can be stored in fuel cells to create electricity, providing another power source for a vehicle. They are also used to power and heat buildings. Third, it can replace natural gas in its application to heating and cooling homes. In addition, it could also be used to turn the turbines that bring electricity to homes. With applications in distributed generation and electric vehicles, the hydrogen economy is a revolutionary new field that has the potential to change how we live.
We thought long and hard over advances in materials science over the last 50 years. We sought the advice of our editorial advisory panel and asked leaders in the field to add their own contributions. We hope the results are interesting and thought-provoking. In making the final selection, we have tried to focus on the advances that have either changed our lives or are in the process of changing them. Should an advance alter all our daily lives, or does fundamentally changing the research arena count? What about discoveries that can be clearly attributed to a certain date and investigator, or those developments that have come about incrementally through the efforts of many? Where does materials science stop and electronics, physics, or chemistry begin?
This track intents to eventually cover the main aspects of the science of energy materials and devices that are paving the road towards the highly effectual, stable organic and organic-inorganic hybrid solar cells necessary for mass production; Contributions concerning materials synthesis, photophysics, device physics, modeling and any related issues will be discussed. It aims to provide an interdisciplinary global opportunity for researchers, educators, technocrats, students, engineers and industry to present their latest research results, innovations, products and activities.
With the advent of more stringent regulations related to emissions, fuel economy, and global warming, as well as energy resource constraints, electric, hybrid, and fuel-cell vehicles have attracted increasing attention from vehicle constructors, governments, and consumers. Research and development efforts have focused on developing advanced powertrains and efficient energy systems. This Track reviews the state of the art for electric, hybrid, and fuel-cell vehicles, with a focus on architectures and modeling for energy management. Although classic modeling approaches have often been used, new systemic approaches that allow better understanding of the interaction between the numerous subsystems have recently been introduced.
This track aims to provide a platform for knowledge sharing as well as creating favorable atmosphere for collaboration initiations in the field of Green Energy Materials. The broad scope brings together a wide range of research areas including Synthesis, Characterization, Modifications/functionalization and applications of Green Energy materials as well as Materials for energy saving and sustainability.
World-renowned researchers are working in overdrive to develop advanced energy storage technologies to aid the growth of the U.S. battery manufacturing industry, transition the U.S. automotive fleet to plug-in hybrid and electric vehicles, and enable greater use of renewable energy. We are building upon our historical leadership in battery research to create a broad platform for demonstrating the development program centered on advanced energy storage materials and systems for both mobile and stationary applications.
This Track aims to be a unique platform for leading scientists, researchers, scholars and engineers from academia, R&D laboratories and industry around the world to exchange, share and learn the most recent advancement on various aspects related to fabrication, characteristics and application of grapheme and 2D materials.
Functional bio nano materials like carbon nanotubes (CNTs), graphene, fullerenes, soft, polymeric nanoparticles, metal organic nano materials, self-assembled and supramolecular nanostructures, and their derivatives have distinctive physico-chemical properties like catalytic, dielectric, optical and mechanical. Applications are sensors, drug delivery, proteomics and biomolecular electronics. Especially, their biological applications have furthered elementary understanding of bio molecular systems like vesicles, viruses and cells, stimulated design of nano materials with biological functions. The last ones are ordinarily referred to as bioinspired nanomaterials or biomimetic.
Materials are characterized into mechanical, thermal, electrical, optical and magnetic properties. Materials that exhibit special and unique optical and magnetic effects are utilized in various industries and in fundamental and pure research. The near future holds breakthrough dimensions in optics and photonics fields. Take the example of semiconductors recently; The applications of semiconductors in energy saving systems embrace superior sensible grid, electrical power transmission, transformers, power storage devices, fault current limiters, etc.. Replacing vehicle chassis with lighter weight materials by increasing strength to weight ratio is being researched.
Solid oxide fuel cells (SOFCs) are the most efficient known energy conversion device for producing electricity from a variety of fuels, including renewable biomass, hydrogen, or natural gas, with no pollution-forming emissions. However, their use remains severely limited by high costs, as well as by low durability and reliability. Current projects are aimed at lowering the cost and improving the durability of fuel cells through the use of new materials and processing techniques to produce fuel cells more rapidly using a process that is easily scaleable for mass production. Work is also focused on understanding the electrochemical performance and degradation behaviour of SOFCs, in order to develop strategies to increase their durability.
The demand for fuel cells is being driven by an increasing awareness and demand for zero emission energy sources. The global fuel cell market is segmented firstly on the basis of its applications such as portable, transportation, and stationary applications. Secondly, it is segmented on the basis of technology such as Polymer/Proton Exchange Membrane (PEM) Fuel Cell, Direct Methanol Fuel Cell, Phosphoric Acid Fuel Cell, Solid Oxide Fuel Cell, and Molten Carbonate Fuel Cell, among others. Lastly, the market is segmented on the basis of geography such as North America, Europe, Asia-Pacific, and Rest of World. Each region has been analyzed with respect to its market trends, growth, and future prospective of the fuel cell market. The data has been analyzed during the period 2012 to 2019. The global fuel cell market size is estimated to reach $5.20 billion, by 2019. The unit shipments of fuel cells are expected to increase from 62,197 units in 2013, to 214,369 by 2019.
Fuel cell vehicles (FCVs) have the potential to significantly reduce our dependence on foreign oil and lower harmful emissions that contribute to climate change. FCVs run on hydrogen gas rather than gasoline and emit no harmful tailpipe emissions. Several challenges must be overcome for them to be competitive with conventional vehicles, but their potential benefits are substantial.
Stationary fuel cells are now emerging as a true alternative to combustion heat engines for the production of electrical power and the co-generation of a thermal product. This is happening at a time of great change in the thinking about the generation of power with new products at the point of use offering the promise of reliability, power quality, lower operating costs, remarkably higher system efficiency, and the production and utilization of direct current. These stationary fuel cells take advantage of heat that would otherwise be wasted and also run very quietly and emit virtually no pollutants.
Market Analysis
Theme: Generation of Energy Evolution for Sustainable Future
Energy Materials and Fuel Cell Research 2018
Summary:
Energy Materials and Hydrogen & Fuel Cell are crucial to monetary, social and mechanical improvement. They shape the reason for the usefulness of the fabricated environment, items and advances that are essential to cutting edge society. This implies they can be the key creative trigger in the improvement of numerous new items and advances. Because of the high demand of energy, the researchers have focused on the energy materials and fuel cells for better future. This report distinguishes a hefty portion of the key issues identified with research on, and advancement of, new materials in support of rising low carbon vitality advances for market organization by 2050. A finish of key issues and topics, gathered from the presentations and talks by world's leading professionals and academicians of this field, is contained in this report.
Recognizing the importance of this aspect, Conference Series LLC Ltd is pleased to invite all of you to the 2nd International Conference on Energy Materials and Fuel Cell Research during August 27-28, 2018 in Boston, Massachusetts, USA with the theme: Generation of Energy Evolution for Sustainable Future that will cover the wide range of topics from Energy Materials, Hydrogen & Fuel Cell Technology and Materials Science. For more details please visit: https://energymaterials.conferenceseries.com/

Importance & Scope:
There are 1.4 billion people living without access to electricity and an additional 2 billion living with unsafe and inadequate sources of electricity. People don't always require energy just when the grid is on, when the sun is out, when the wind is blowing, or, in the oldest of storage applications, when water is available. Without storage, most energy solutions would be wasted. Energy must be stored whenever accessible or available.
For Energy Materials & Fuel Cells and Hydrogen, 2017 was a notable year on many fronts. Fuel cells and hydrogen continued to expand in existing markets and made inroads into new areas. Ongoing research, development, and demonstration (RD&D) projects examined additional uses for fuel cells and hydrogen, such as ground support equipment, drayage trucks, and energy storage.
A major development was the introduction of the third commercial fuel cell electric vehicle (FCEV), the Honda Clarity Fuel Cell, with sales starting in March in Japan and in December in California, the U.K., and Denmark. The Clarity Fuel Cell joins two other commercial FCEVs, the Toyota Mirai and Hyundai Tucson Fuel Cell, which have cumulatively sold or leased more than 1,000 units in the U.S. and nearly 3,000 worldwide through late 2017.
Hydrogen infrastructure continued to grow in 2016-17, with 92 new hydrogen refueling stations opened worldwide in 2016-17, and 83 being retail hydrogen stations that are accessible by customers. Almost half of these new hydrogen stations were opened in Japan (45), followed by California (20), with these two comprising 70 percent of the new hydrogen stations opened in 2016-17. Sales and deployments continued to grow in the material handling market, with more than 14,000 fuel cell forklifts in operation globally at the end of 2017, compared to more than 10,000 at the end of 2016.
Fuel cells also began to expand into new applications during the year, including passenger trains; drayage trucks, long-haul trucks, and delivery vans; and carbon capture from natural gas-fired power generation and oil sands sites. Fuel cells electrochemically combine hydrogen and oxygen to produce electricity, water, and heat. Unlike batteries, fuel cells continuously generate electricity as long as a source of fuel is supplied. Fuel cells do not burn fuel, making the process quiet, pollution-free, and up to two to three times more efficient than combustion technologies. A fuel cell system can be a truly zero-emission source of electricity when using hydrogen produced from nonpolluting sources.
Energy materials & storage systems are in operation or under development in nearly every U.S. state. These projects range from small (like the project that recycles electricity from Philadelphia's mass transit system) to the very large (such as major reservoirs and pumping facilities in South Carolina and Missouri). Energy storage is at work in a host of new and exciting applications across four main categories: electrical, mechanical, thermal, and chemical. Examples in the electric category include superconducting magnetic energy storage and capacitors. Pumped hydroelectric power, compressed air, and flywheels represent mechanical storage mechanisms. Batteries are the most common type of chemical storage, and ice is the most common form of thermal storage. Energy storage supports the integration of renewable energy generation.
Energy storage can also help cut emissions as it takes more of the load off fossil-fuel generation. Peaking generation is one of the most costly and wasteful aspects of the grid, so making existing generation go further and avoiding capital and resource-intensive new facilities would make a significant contribution to our environmental priorities. By supporting an all-of-the-above energy strategy, storage will also help accelerate our drive to energy independence.

Why to attend???
Energy and Materials Research 2017 was a great success and we believe that this credit goes to the Organizing Committee and participants of Energy & Materials Research 2017 Conference. Based on their support and cooperation, Conference Series LLC Ltd feels honor to announce the 2nd International Conference on Energy Materials and Fuel Cell Research during August 27-28, 2018 in Boston, Massachusetts, USA with the theme: Generation of Energy Evolution for Sustainable Future.
If you are looking for such events, where you can explore the discoveries and theories in the field of Energy Materials and Hydrogen & Fuel Cell Technology, here is your opportunity… Energy Materials 2018 is going to be the best platform for the materials researchers and students where you can discuss research work and learn new strategies about the current scenario of materials market. Conduct workshops, meet with highly experienced scientists, distribute knowledge, and receive name recognition by making networking at this 2-day conference. And Boston is one of the most popular tourist attractions where you can give a great time with your family a wonderful tourism experience. You will also get an opportunity to exhibit respective company.
This conference is organized on all the major topics in the fields of Advances in Energy Materials and Fuel Cells Research. It also would be beneficial for all the PhD candidates and students who are willing to enter into corporate as well as the research targeting to the respective field.
You will get a chance to form network and contact with established Research institutes/ Industries in the respective field.
So hurry up and book your slot today for Energy Materials 2017!!
Past Conference Report
Energy Materials 2017
Thanks for attending Energy Materials 2017!!
Energy Materials 2017 Conference has been successfully completed and we must thank the attendees, USA Airport Staff, and the Organizing Committee, Ad-Sponsors & Media partners and everyone else that helped to make this 14th International Conference on Energy and Materials Research with the themes Functional Energy Materials for Sustainable Future successful.
To The Attendees,
We hope that you obtained the kind of advance technical information in the arena of Energy and Advanced Materials that you were seeking, and that your role in the field has been enhanced via your participation. We hope that you were able to take part in all the sessions and take advantage of the tremendous advancements in Advanced Energy Materials that scientists are working with.
If you have any feedback for us for future consideration or enhancements of this Conference, please provide your feedback to Conference Manager, Ann Jose at energymaterials@materialsconferences.org
The meeting covered various sessions, in which the discussions included the scientific tracks:
Advanced Energy Materials

Solar Energy Materials

Advanced Nanomaterials

Hydrogen Energy

Materials Science and Engineering

Nanotechnology in Materials Research

Advanced Technology

Batteries and Energy Materials

Advanced Graphene Materials

Bio-materials & Surface Science Engineering
The Keynote presentations were given by:
Hyoyoung Lee | Sungkyunkwan University | South Korea

Zhifeng Ren | University of Houston | USA

Igor Kosacki | Honeywell International Inc. | USA

Yi-Lung Mo | University of Houston | USA

Carter S Haines | University of Texas at Dallas | USA

Na Li | University of Texas at Dallas | USA
Session Chairs and Co-chairs:
Day 1-
Advanced Energy Materials | Advanced Nanomaterials | Hydrogen Energy
Session Chair: Bahman Zohuri, University of New Mexico, USA
Session Co-chair: Jin Chul Park, Chung-Ang University, Korea
Materials Science and Engineering | Nanotechnology in Materials Research
Session Chair: Hyoyoung Lee, Sungkyunkwan University, Korea
Day 2-
Batteries & Energy Materials | Bio-materials & Surface Science Engineering | Solar Energy Materials
Session Chair: Muge Acik, Argonne National Laboratory, USA
Session Co-chair: Servet Turan, Anadolu University, Turkey
Conference Moderator: Rahim Munir, King Abdullah University of Science & Technology, Saudi Arabia
Conference Series LLC Ltd offers its heartfelt appreciation to Organizing Committee Members, adepts of field, various outside experts, company representatives and other eminent personalities who supported the conference by facilitating the discussion forums. Conference Series LLC Ltd Thanks to all of our wonderful speakers and conference attendees, Energy Materials 2017 Conference was our best ever!
With the success of Energy Materials 2017, Conference Series LLC Ltd is proud to announce the "2nd
International conference on Energy Materials and Fuel Cell Research" to be held during August 27-28, 2018 Boston, USA
Let us meet again @ Energy Materials
Past Reports
Gallery
To Collaborate Scientific Professionals around the World
Conference Date August 27-28, 2018 (World Energy Congress)
For Sponsors & Exhibitors
Supported By
All accepted abstracts will be published in respective Conference Series LLC LTD International Journals.
Abstracts will be provided with Digital Object Identifier by