Media Partners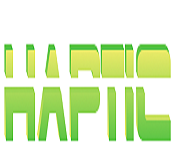 Haptic.ro promote the newest Research/Development and Innovation technology and products from industry area. Haptic.ro publish conferences and events news.

Our Goal is Your Target
* Promoting "Future Technology"
* Keep on Business "Save the Date"
* Debate Opinions as "Keynote Speaker"
* "Give a Hint" for Project Financing
* Project Evaluation Expertise
* Media and Technology "PARTNERS"
* Connecting Business through ''Conferences and Events''

"WE LIVE IN THE IDEA AGE WHERE COMPANIES AND INDIVIDUALS SUCCEED OR GOES DOWN DUE TO THEIR IDEA"
---
Allied Academies is an established and reputed publisher which started publishing in the year 1994. Initially the focus of the group was to organize conferences and publish articles in the realm of Business and Management, with time the publisher expanded the subject scope and presently focusing on other subject areas. In this journey of publishing, the publisher received several awards and accolades for dedicated service and strictly considering ethical practices. Allied Academies has become an obvious choice for the researchers and academicians to showcase their excellent contributions. The publisher provides authors and readers a complete platform to share their work with the global community.
---
The International Thermoelectric Society (ITS) is a non-profit, incorporated, professional Society organized to promote an understanding of the role thermoelectric technology may play in environmental impact and mitigating global climate change; the advancement of the thermoelectric industry, science and engineering; collection and exchange of information and education which will benefit the thermoelectric community. ITS works for systemization of measurements to and in comparison of materials and devices. ITS strives to create awareness of the larger community to thermoelectric issues and solicit wider involvement. ITS promotes various forums of exchange of information and achievements in thermoelectric sciences and its applications.
---