Media Partners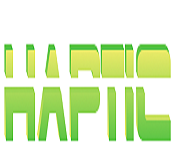 Haptic.ro promote the newest Research/Development and Innovation technology and products from industry area. Haptic.ro publish conferences and events news.

Our Goal is Your Target
* Promoting "Future Technology"
* Keep on Business "Save the Date"
* Debate Opinions as "Keynote Speaker"
* "Give a Hint" for Project Financing
* Project Evaluation Expertise
* Media and Technology "PARTNERS"
* Connecting Business through ''Conferences and Events''

"WE LIVE IN THE IDEA AGE WHERE COMPANIES AND INDIVIDUALS SUCCEED OR GOES DOWN DUE TO THEIR IDEA"
---